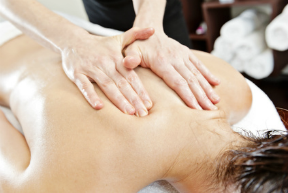 One of the most popular types of massage in the West, Royal Thai Healthy Body offers the highest quality Oceanside Swedish Massage. A massage often requested, it is the ideal massage for complete relaxation.
Swedish Massage is a very relaxing massage. Unlike Thai Massage – very energetic with stretching and joint manipulation or Deep Tissue Massage works deeper troubled areas which can be uncomfortable.
Before the actual massage begins, our therapist will ask you if you have any injuries or medical conditions that will inhibit your participation in the type of massage. If so, you will be advised by your therapist for a more suitable type of massage. Swedish massage should be performed by a California trained and certified massage therapist. This is to ensure the safety of the client, and to prevent injury from an un-trained therapist.
During You Swedish Massage: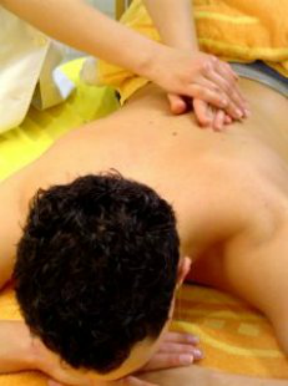 First and foremost, the therapist will lubricate your skin with oil and gently stroke your muscle tissue to prime your muscles for the rest of the massage. This slowly releases the "knots" , which in turn relaxes the body and aids in overall body performance.
If you are having difficulty with a particular area, please feel free to ask your therapist to spend extra time massaging and releasing any muscle tension. Royal Thai Healthy Body is dedicated to your body's full functional health and well being. Our high quality service is why we are one of San Diego's highly rated massage clinics. We offer new clients a discounted rate, and are happy to book you in advance to continue your body therapy. Give us a call at (760) 722-1644.