Philosophy of a Good Massage Therapist:
The true practice of the art of healing in traditional Thai massage is the compassionate intent of the healer. The Buddhist spiritual practices associated with Thai massage cultivate humility, awareness, and concentration in the healer designed to bring the practitioner to a deeper level of awareness of oneself and the client. This compassionate state of being is termed "metta", which usually translates as "loving kindness".
---
Choose Your Type of Massage:
---
Traditional Thai Massage ( The King's Yoga ) – Invigorating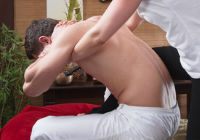 The client remains clothed. The therapist uses thumbs, palms, forearms, elbows, knees, and feet. In this process, joints are opened, muscles and tendons are stretched and energy is balanced. The overall effect leaves you relaxed, refreshed and ready to go.
Thai Massage is generally done on a mat instead of a table. This allows the therapist to get the necessary body leverage needed for the stretches and Yoga-like positions used in Thai Massage.
---
Deep Tissue Massage – Gets the Knots Out
Deep tissue massage incorporates more focused penetrating techniques to help relax tight or knotted muscles. Improves flexibility and movement.
A deep tissue massage is a therapeutic type of massage for clients dealing with chronic pain, are recovering from injury, or someone who participates in heavy physical activity on a regular basis. During a broad portion of the massage, deep pressure is maintained on a area to relieve the muscle tissue from binding up and creating "knots".
---
Thai Combo Massage
Perhaps our most popular massage. Thai Massage combined with Deep Tissue techniques on neck, shoulders and back.
---
Swedish Massage – Pure Relaxation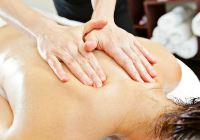 Using oil with light to medium pressure, soothes sore muscles and releases tension. Swedish Massage is a very relaxing massage. Unlike Thai Massage – very energetic with stretching and joint manipulation or Deep Tissue Massage works deeper troubled areas which can be uncomfortable. A massage often requested, it is the ideal massage for complete relaxation.
---
Couples Massage
Share a memorable time with a loved one -or- just a friend.
Royal Thai is ideal for this experience.
Contact us for details.
---
Pain – Stiffness – Tension
Good Therapeutic Massage will Help
---
Thai Herbal Ball Massage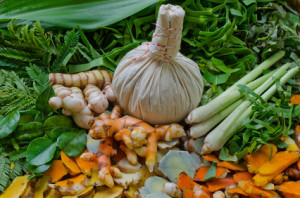 For centuries, the people of Thailand have used herbs to accelerate healing of the body. These herbs are wrapped into a ball, steamed over hot water, and gently applied to the body. The herbal ball is used in combination with traditional massage as a tool to work on specific parts of the body that need special attention. The wonderful aroma, essential oils and hot compress will help melt away the aches and stiffness in your body.
These herbal balls are made for us in Thailand and include: Ginger, Kaffir Lime, Lemon Grass, Cumin, Turmeric, Galangal, Star Anise, Tamarind Leaf and Camphor.
The herbal balls can be reused and are yours to take home with you.
Add Thai herbal balls to your session:  $20 for two
---
 

Choose Your Treatment – Choose Your Time
Assure Your Comfort – Appointments Recommended
At Royal Thai, Minutes Paid for Equals Contact Time with Therapist
Hot towels included with all secessions
| Massage Type | 60 Min | 90 Min | 120 Mins |
| --- | --- | --- | --- |
| Thai Massage | $75 | $99 | $125 |
| Deep Tissue Massage | $65 | $85 | $125 |
| Thai Combo | $65 | $85 | $125 |
| Sports Massage | $65 | $85 | $125 |
| Swedish Massage | $65 | $85 | $125 |
| Couples Massage - 2 People for 60 minutes | $120 | after | discount |
Monday, Thursday, Friday and  Saturday  10am to 8pm
Sunday 11am – 7:30pm
Tuesday / Wednesday by appointment only
*Note: After booking, your appointment will be confirmed from Royal Thai, by telephone.
---
---
Swedish Massage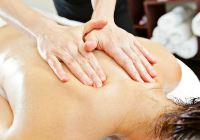 Swedish Massage is one of the most common types of massage in the U.S. This massage is often chosen for pure relaxation and to reduce stress, pain and even joint stiffness.
Deep Tissue Massage
Deep Tissue massage  incorporates more focused penetrating techniques on the muscles below your superficial fascia (top muscles). For more chronic issuses such as pulled  Muscles and Tendons,  knotted Muscles, and Arthritis.
Sports Massage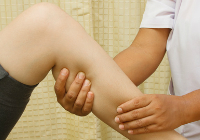 Sports Massage targets specific muscles and tendons for pre-event enhancement. Also, after event muscle calming, encouraging  healing, and ease of  disability pain. Often used by athletes, this is the fast road to recovery for  physical activity.